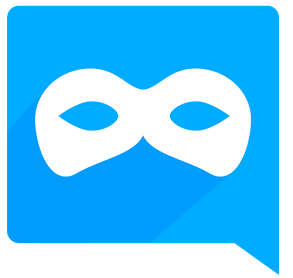 I was recently contacted by John, a long time subscriber to my business tips mailing list, about a somewhat new app called Psst!, which describes itself as an anonymous social network. First thought – this should be interesting. John was curious about the business viability of the app and how it could be used for marketing. Scroll to the bottom for the TL;DR version.
What is Psst!?
Described as an anonymous social network, my curiosity was immediately piqued, wondering what this was all about, so I of course downloaded the app and immediately started exploring. The interface is light, very few options, and has an Instagram free-for-all feel to it. Immediately upon logging in, I had access to a stream of, shall we say "interesting", posts, which ranged from the typical "I'm new here" to "What are you wearing?" and everything in between. Anonymity is strong, as suggested by the app, with nothing more than a username to accompany most posts and even less than that on others, leaving simply a blank namespace next to posts. I assume there was a setting I missed somewhere on this, or these blank name spaces were simply a result of not filling out the "public" name field in the app settings.
The comments were a bit clunky, only allowing you to view them after voting (up or down) on the original post, so it is impossible to see what is behind the curtain of a post, so to speak, without interacting with it, making it an interesting way to engage. However, I also noticed that unless you were a female on the app posting photos of herself or saying you were horny, the posts seemed to have more down-votes than up.
Marketing / Desire
While the official information on this app says that it is "re-humanizing the Internet by allowing people to make real connections by sharing their secrets, opinions, jokes, news, and daily life experiences", the truth of the advertising I found on the app told a much different story. In fact, most of the advertising I was able to find was directed at cheating spouses. Ads like "want to cheat but don't want to get caught?" and "he'll never be able to prove you were talking to another man with this app" seemed to be the norm.
This blatant advertising to look for cheating spouses seems to tell a very different story about the user-base they are going after.
(Note that I cannot verify that the advertising I saw was put out by the app developers – only that it linked to the Google Play store for the app)
Confirming the Demographic
Not to be one to judge solely on advertising, I dove deeper into the interface and found out that it has a Snapchat kind of feel to it as far as functions. As we all know, Snapchat was originally used (designed?) as a sexting app because of the auto-delete feature of direct communications. Where they failed, however, was in the fact that users quickly realized you could screenshot the images. With Psst!, this is not possible according to the documentation.
When you send a message to another user, you set a time from 5-30 seconds where it auto-deletes and the app is able to disable your ability to screenshot. And, in the instance you try to screenshot, the app will automatically run down the timer and delete the message before you have a chance to try again.
The app is not password protected by default, but adds app-level password protection meaning you can have your phone without a password, but have a password on the app itself so that curious spouses cannot see inside the app, but won't be suspicious of anything because your phone itself does not have a password.
Confused yet?
Basically, if you do not normally have a password on your phone, or your partner knows it, the app has the ability to have its own password so no one will be the wiser because you do not have to have a phone password. The password, however, is not on by default so you have to manually set a PIN for it to get that protection.
Business Use? (TL;DR)
I see very little use for this app as a business tool. Unless you are in the market of selling membership to dating sites or anonymity software, I think you would find it of little value, at least at this point, as a business tool. The app seems to be made almost completely around the notion of giving individuals a way to cheat on their spouses without them finding the messages or other incriminating evidence.
Maybe a better sexting app, a way to be voyeuristic with less potential of your sexy images showing up outside the app later, but I see little value for this for anything else besides being unfaithful or comic relief from my brief experience with the app.
I do intend to play with it a little more but doubt it will live any longer than the weekend on my phone.